Benefits Of Honey For Skin Health And Beauty
For years, the benefits of honey has remained an integral part of our life. Right from culinary uses to treating various infections the credibility of honey as a magic potion has always remained strong Down below we take a look towards the Benefits of Honey.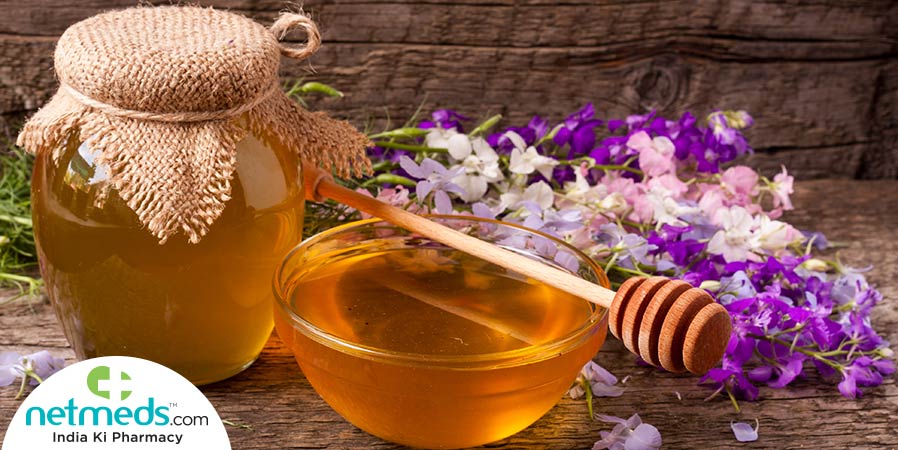 Benefits of Honey is the best gift by Nature for enhancing skin radiance and health. It has incredible healing properties, it promotes collagen building and what's more, it's also an amazing anti-ager. It also possesses strong antibacterial, antiseptic and anti-inflammatory properties and it has been used for ages for revamping skin health, the natural way.
Marvelous Beauty Benefits Of Honey:
How do you use honey as a facial moisturizer?
The richness of potent enzymes in honey act as a natural humectant and emollients can hydrate your skin naturally. These properties reduce the dryness of the skin, even after getting exposed to sunlight for a longer time. The moisturizing and soothing effect of raw honey makes the skin look soft, glowing and radiant.
Apply 1-2 tsp of raw honey on your face and massage it well. Let it stay for 15-20 minutes, and rinse well with water.
Is sugar and honey a good exfoliator?
Honey and sugar are a winning combination to beautify skin. Together they exfoliate, moisturize and clarify skin, leaving healthy, glowing skin.
Using Honey as an Acne Treatment
The anti-bacterial properties of honey work against acne-causing bacteria and prevent its outburst. Honey is a wonder ingredient to reduce swelling and redness of the pimples as it functions for its anti-inflammatory properties. In addition, it also maintains the skin balance and lowers the production of sebum oil.
Honey is a Good Conditioner
Honey is a natural hair conditioner that retains moisture making your hair look smooth and silky. The goodness of antioxidants and nutrients in honey nourishes the hair follicles making them grow strong and healthy.
Apply raw honey on damp hair, as you would shampoo it, and let it stay for 15 minutes. Rinse well with warm water. Regularly use this for at least 2-4 weeks.